Bayside Greenslide Gathering to celebrate our amazing results and discuss politics, the upcoming state elections, and the future of the St George Greens!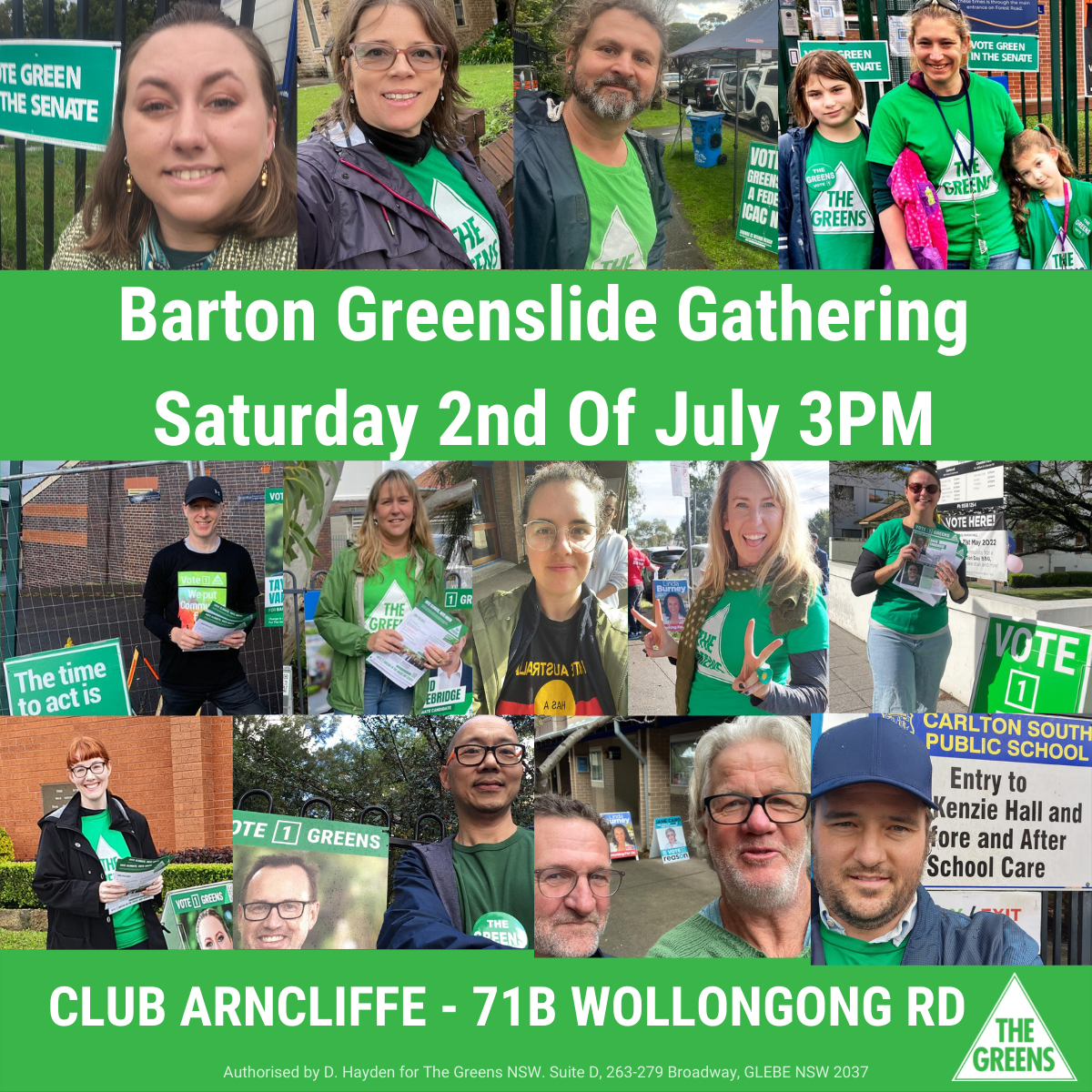 This gathering is for members and supporters of the Barton Greens campaign, Saturday 2nd of July 3pm at Club Arncliffe - 71B Wollongong Rd, Arncliffe.
If you are under 18, your parent or guardian will need to contact the event organiser directly to let them know there will be someone under 18 attending.
Event Details
Date & Time
Jul 2nd, 2022 03:00 PM through to
Jul 2nd, 2022 10:00 PM
Location
Club Arncliffe
71 Wollongong Road
ARNCLIFFE NSW 2205
Contact