Join us for our inaugural Science in the Pub event where we talk about science in a fun and relaxed setting!
Our esteemed guests will discuss how climate change is impacting Australia — at a macro level, and how it's affecting our plant and marine life — followed by a Q&A panel with all three guests and our MC, Hornsby Councillor Emma Heyde.
We conclude with a pub quiz, prizes for the best teams and socialising!
Tickets: $12 online, $15 at the door (cash only)
Food and drink are not included in the ticket price.
---
Our Guests:
Prof. Lesley Hughes, Macquarie University
Lesley Hughes is Distinguished Professor of Biology and Pro Vice-Chancellor (Research Integrity & Development) at Macquarie University. She has been researching the impacts of climate change on species and ecosystems for more than 20 years. She is a former Lead Author in the IPCC's 4th and 5th Assessment Report, a former federal Climate Commissioner and now a Councillor with the Climate Council of Australia.
Summary: I'll briefly summarise the latest climate trends, globally and for Australia, plus some of the impacts we are already seeing.
A/Prof. Andrea "Andy" Leigh, University of Technology Sydney
Associate Professor Andy Leigh has been a researcher in plant ecology for almost 20 years and since 2007 has been an academic at the University of Technology Sydney (UTS). Her primary research focus is on how plants cope with extreme high temperatures. Andy's research team have been investigating what factors contribute to how different plant species respond to heat stress, particularly in the semi-arid and arid systems that cover >70% of Australia's land mass. Andy also teaches undergraduate ecology at UTS, running extensive field trips across the country to enable students to learn about the Australian landscape first-hand.
Summary: Plants are what make human life on Earth possible, but climate change is pushing their limits in many regions, globally. I will talk about what heatwaves mean for plants, which plants might cope best as temperatures rise and why.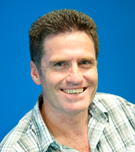 Prof. David Booth, University of Technology Sydney
David Booth is Professor of Marine Ecology at UTS, and past-President of the Australian Coral Reef Society. He has published over 150 papers in reef-fish ecology, climate change and other anthropogenic impacts on fishes and fisheries, in the Caribbean, Hawaii, Great Barrier Reef, and studies how tropical fish travel down the East Australian Current past Sydney. He researches fishes in estuaries around Sydney, the ecology and behaviour of threatened fishes such as seadragons, black cod and white sharks and the ecology of the deep sea. He is also a strong advocate of sustainable fisheries and marine parks. Professor Booth is a core member of SEA SERPENT, a research collaboration between the oil and gas industry and independent scientists in the southeast Asian region. He has a strong record of applying his research to influence government policy, and is active in public communication (numerous media and public lecture appearances annually). He has researched fish recruitment, population dynamics and impacts of pollution in environments including Canadian freshwater lakes, worldwide coral reefs and Australian seagrass systems. He is a prominent researcher on the effects of climate change on marine biota, and recently lead author on a climate change report on temperate fishes. He is a core member of the Ocean Science Council of Australia (http://oceansciencecouncil.org/).
Summary: Our oceans have buffered us from most climate change impacts to date, but the threshold is near!  I will discuss what the oceans do for us and the threats they face sooner rather than later. In particular, what the tropicalisation of the SE Australian coast will mean and what we can do.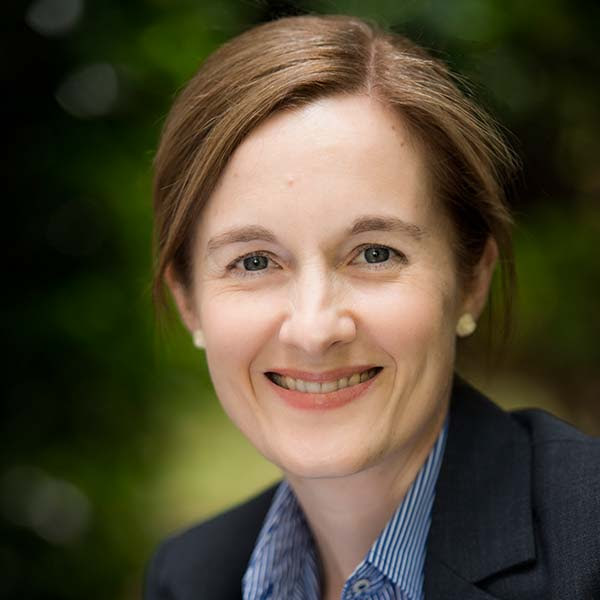 MC Emma Heyde, Hornsby Greens Councillor
Emma is deeply committed to her local area and its small businesses, which she has shown with a successful campaign to reduce plastic waste called Bag Free Beecroft. Emma and her family have lived in the Beecroft-Cheltenham area for more than 20 years. She deeply values her connections with the numerous civic, environmental and residents' groups. Emma has been part of many community efforts to make Hornsby Shire more sustainable, fairer and greener, most notably her Bag Free Beecroft initiative.
13th September, 2019 6:00 PM through 9:00 PM
Blue Gum Hotel 55 Pacific Highway
WAITARA
NSW
2077
| | |
| --- | --- |
| Science in the Pub Ticket | $ 12.00 |
| Science in the Pub Ticket — Cash at the Door | $ 15.00 |
Download iCalendar entry for this event.
iCalendar feed for this event.