More than one million people across NSW will vote in council elections on 10 September. Many of them will make up their minds about who to vote for when they arrive at the polling booth. Some of them will vote for the Greens simply because we made contact through phone banking, door knocking or at a market stall.
Volunteers play a crucial role in reminding voters that we need Greens on council to stand up for affordable, liveable and sustainable councils.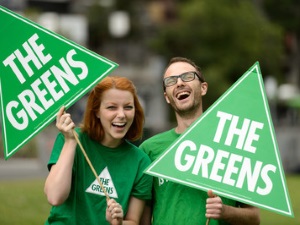 We need as many hands on deck as possible so that we can both retain our existing Greens councillors and elect new ones across 30 local government areas.
CAN YOU HELP THE GREENS THIS ELECTION?
Loading
Mode: {{ mode }}
debug status: {{ debugStatus }} {{count}}
valid: {{ volunteerForm.$valid ? 'yes' : 'no' }}
dirty: {{ volunteerForm.$dirty ? 'yes' : 'no' }}
last saved: {{ lastsave }}
form state
{{volunteerForm | json}}
form info
{{info | json}}
debug
{{debug | json}}
Server state
 {{server | json}}
Form metadata template
 {{template | json}}